Our Story
Built on a dream. Committed to our promise.
Keep informed about what's going on in the industry
Follow our upcoming events and industry news
Industry News

TEX Rail commuter rail project being developed
The Cotton Belt Rail Line is a planned 67.7-mile (109 km) group of commuter rail lines in Tarrant, Dallas, Collin, and Rockwall Counties in the U.S. state of Texas. Omega is excited to be a part of this project.

---

The Crenshaw/LAX Line is under-construction
The Crenshaw/LAX Line is an under-construction light-rail line that will run through southwest Los Angeles. In addition to the alternative transportation option to congested roadways, this project will also provide significant environmental benefits, economic development and employment opportunities throughout Los Angeles County.

---

Sound Transit begins light-rail service to Angel Lake
Sound Transit kicked off light-rail service to Angle Lake this weekend following a dedication ceremony and inaugural train ride sponsored by Alaska Airlines.

---

Freight Shuttle eyes redefinition of goods movement
A plan to deploy a new transport mode of transporting freight will be studied and fleshed out over the next few months at the Port of Houston Authority.
Omega News
Two hundred feet of common standard panels in Galveston, TX

Omega recently supplied over 200 feet of common standard panels for an entrance roadway to a cruise ship terminal in south Texas. The panels were manufactured and delivered in an on-time application coordinated with the railroad contractor and paving contractor. The concrete approaches at this highway-rail grade crossing will make a smooth transition for the heavy truck tractor and vehicular traffic.
About Omega Industries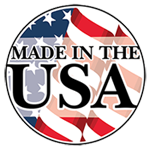 Omega Industries, Inc. is the largest main line crossing supplier in the United States and also manufactures dredging and steel fabricated products. Exceptional customer service and high-quality products are priority to the Omega team. With manufacturing plants located in Vancouver, WA, Sherman, TX, Bakersfield, CA and South Sioux, NE, we're ready to take on the most demanding projects. Contact us today!