Keep informed about what's going on in the industry
Follow our upcoming events and industry news
Industry News

Sound Transit begins light-rail service to Angel Lake
Sound Transit kicked off light-rail service to Angle Lake this weekend following a dedication ceremony and inaugural train ride sponsored by Alaska Airlines.

---

Freight Shuttle eyes redefinition of goods movement
A plan to deploy a new transport mode of transporting freight will be studied and fleshed out over the next few months at the Port of Houston Authority.

---

New BNSF service to run between Texas, Pacific Northwest
BNSF Railway has announced a new service option to allow intermodal customers to transport freight between Texas and the Pacific Northwest beginning Sept. 12.

---

Sound Transit selects Absher Construction for Northgate Station work
The Sound Transit Board of Directors selected Absher Construction Company to build the Northgate Station, guideway and parking garage that will serve Northgate Link Extension trains when light-rail service begins in 2021.
Omega News
Omega Scholarships 
Omega Industries, Inc. is excited to announce our annual Omega Scholarships winners awarded to Maria Sokolava ($1,500) and Dmitry Nikiforov ($1,000). Congratulations!!!
Read more
Upcoming Events
About Omega Industries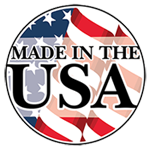 Omega Industries, Inc. is the largest main line crossing supplier in the United States and also manufactures dredging and steel fabricated products. Exceptional customer service and high quality products are priority to the Omega team. With manufacturing plants located in Vancouver, WA, Sherman, TX, Bakersfield, CA and South Sioux, NE, we're ready to take on the most demanding projects. Contact us today!